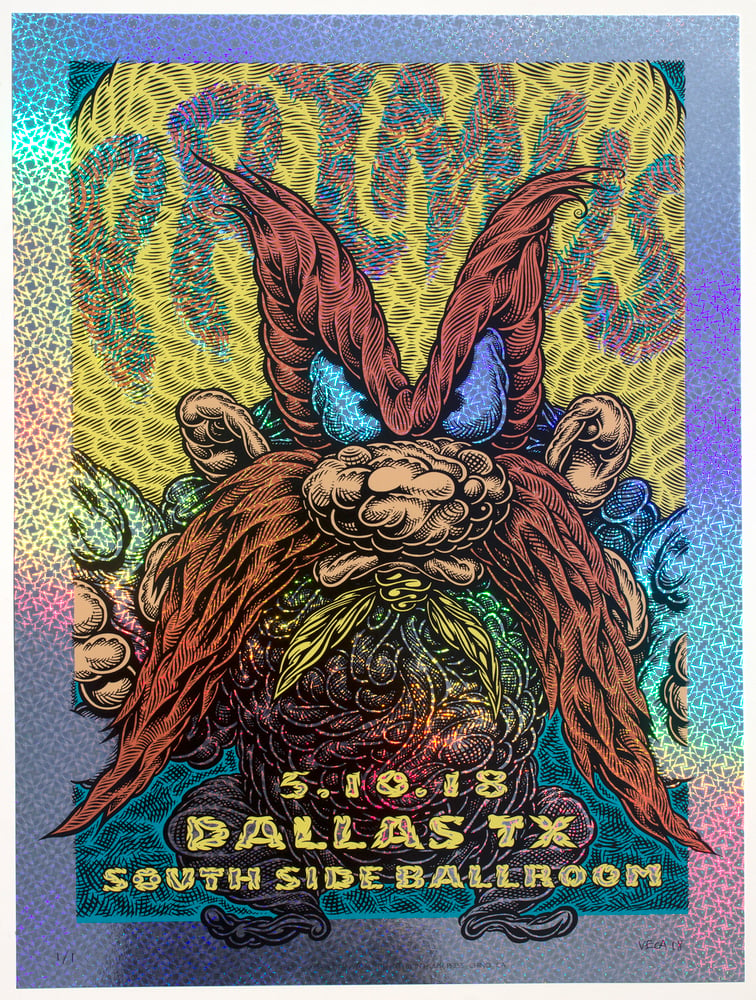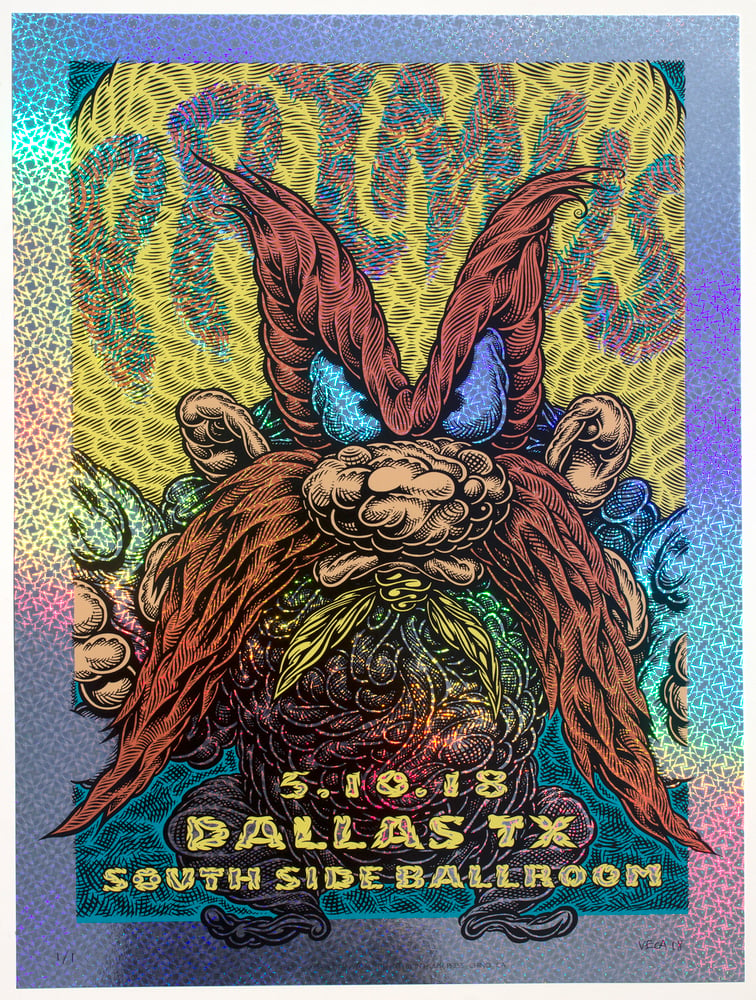 Primus Gig Poster: Back Off, 2018 (Kaleidoscope Foil) MISPRINT 2
$225.00 / Sold Out
Commissioned by Primus exclusively for their May 10th, 2018 performance at the South Side Ballroom in Dallas, Texas. Colors may vary slightly; all sales final.
Variant 1, MISPRINT 2
This is one of three misprints of this variant. It's missing the purple ink in the mask, belt, shoes, and band name. It's numbered 1/1.
Six-color screen print on Kaleidoscope Foil paper
Signed & numbered
Limited Edition of 24
Size: 24 x 18 inches / 61 x 45.7cm
Year: 2018